Learn Switchy is a great way to get more people interested in your online ads and buy your stuff. Make your ads better with Switchy's links.
You have a good business and a good brand, so you are working day and night to make your business run. For this, you need to work hard day and night along with some smart decisions so that you can be successful in online business. To be successful, you need to make strong strategies related to good marketing. Switchy offers you a helpful tool called custom retargeting links that can make your marketing even better.
In this article, we'll learn about how Switchy's custom retargeting links can make your business more interesting and strong.
What are Custom Retargeting Links?
Having a marketing plan is essential, to be successful in any business. Custom retargeting links are crucial in terms of today's marketing plans. It helps you in all aspects to keep track of your audience and to tailor your messages to suit their needs and preferences. Switchy's retargeting links make this even better.
It has a tool that lets you create such short links with your brand name on them. These links don't just shorten long web addresses, they give you extra features to track and talk to your audience. You can make all these links like your brand which makes people trust and like them more. The importance of links should be understood because links only show the importance of your brand.
Enhancing Engagement with Customized Messaging:
Another benefit of custom retargeting is that it lets you send messages that are exactly right for each person. For example, when someone clicks on special on Switchy's link, you can gather useful information about where they like, how they interact online, and where they come from. This kind of information helps a lot in your marketing and makes everyone more likely to join.
Here's how it happens:
Click Tracking on Switchy:
Switchy tracks every time someone clicks on your featured link. It remembers things like where they are, what top they use, and how they got the link. It helps to understand better.
Splitting Your Audience:
All the information that Switchy collects from you can be divided into different based on groups what they like and how they interact with your brand.
Tailored Content:
Content is a very important thing for any website, its web addresses should never be long and boring pictures. Content has everything meaningful, whether it's content, pictures, or website links. Switchy does more than shorten links, it's a powerful tool to make your links look better and perform better. You can customize your shared posts on social media to highlight your links and change the title, description, and image.
There are so many fancy options to get more people to do what you want. Links are an important part of your marketing plan and not just an easy way to get on a website.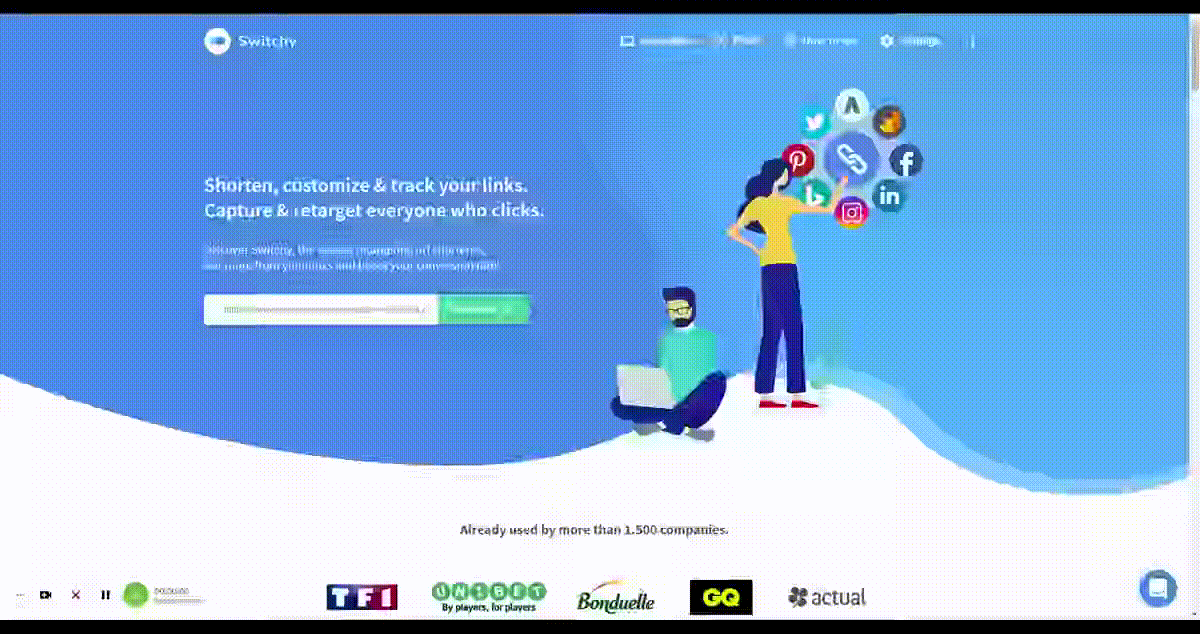 Improved Engagement:
When you send messages that are relevant to everyone, they're more likely to click links, join a newsletter, or buy something. When you do the right thing at the right time, everything falls into place.
Integration:
After creating your best links, people who want to click on your links can see who is clicking on them. You can also add a special tracking pixel to your links. We'll track when someone clicks on your link. It's like playing a Pokemon Go, but Switchy helps you catch them all.
You may also direct your readers to the top spots on over 150 different websites. You can direct where they travel, much like a GPS for the internet.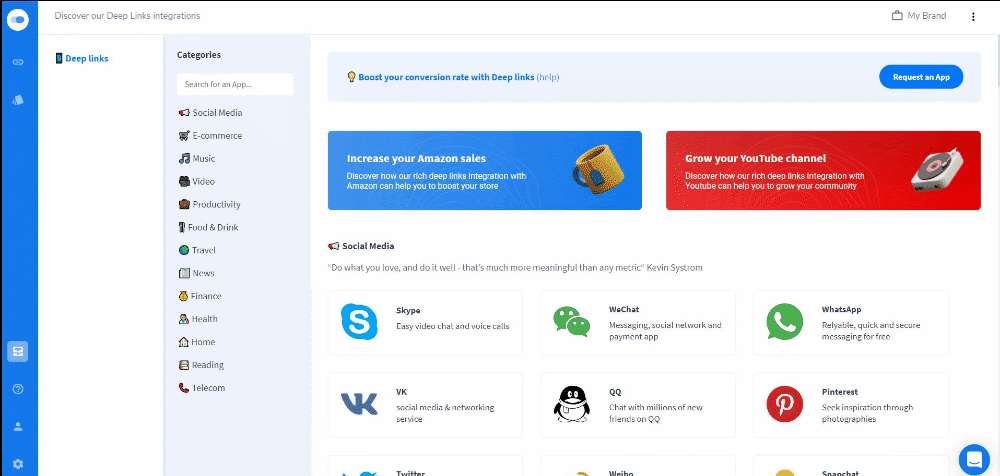 Get More Sales with Switchy:
Getting more sales is really important for every businessman, you need a lot of people to do it. That's where Switchy's links work.
Here are some main points on how it helps you to increase sales.
Retargeting Campaigns:
Through this tool, you can remind those people who liked your stuff, or visited your website but didn't buy anything. Reminding them all is the same as getting them to like your stuff and buy it on your website.
Abandoned Cart Recovery:
This tool helps in all kinds of ways, for example, if you run an online store and if someone leaves without a purchase. Switchy's links can help remind them to complete the purchases.
Keeping Potential Customers Interested:
This tool helps you find potential customers. You can send your stuff to people who are thinking of buying from you, like saying hey, don't forget about us. This way you can send your stuff to your customers and also communicate with them.
Testing What Works:
You can experiment with several ways of communicating with individuals to find which ones they like. This assists you in determining how to sell more in the long run.
Special Web Pages:
With this tool, it also helps you to create unique web features with your brand style. These mini web pages work very well on phones and you can use them as a great way to show all your important stuff to people who visit your social media profiles.
Making these web pages very easy with this tool. They have many different themes to choose from such as over a hundred styles and 20 different types of blogs that you can add. It doesn't matter if you are a DJ, a social media expert, someone who doesn't things online, or someone who doesn't know anything, you'll find a style that suits your work.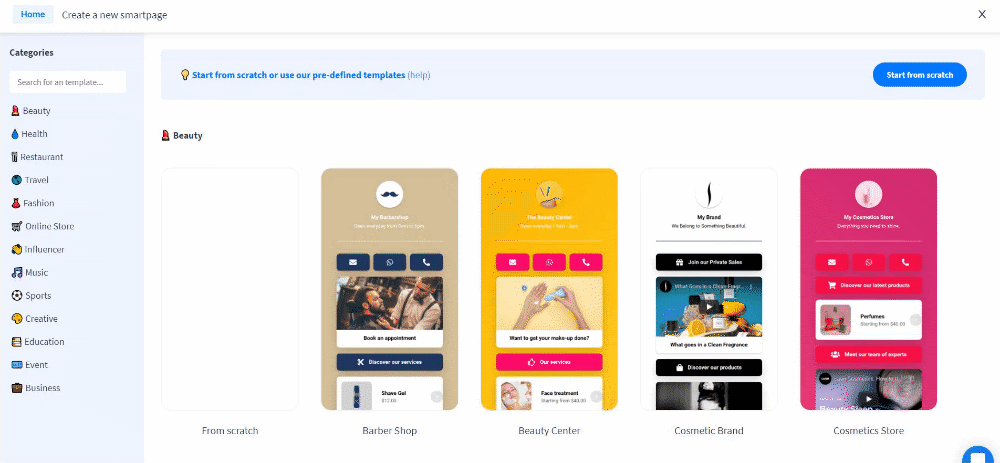 It's not a good idea to spend all your money on ads that don't find the right people. That's why when you use your special links or your web page, you'll see data right away on your screen. You can look closely at the numbers and information for each link, like how many times people clicked, what devices they used, where they came from, and more.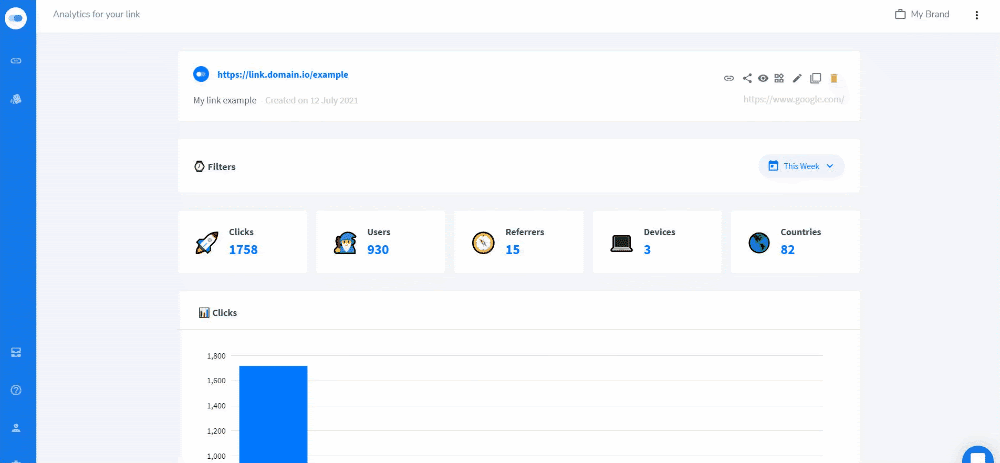 Let's have a glance at its pricing plans.
Switchy's Official Price Plans:
Lifetime access to Switchy
All coming plan updates
404 Redirection
Link rotator
More than 150 deep links integration
Custom domains depend on which plan you select
Files Manager
Unlimited Retargeting Pixels
QR Code
Smart Web Pages
Retargeting Campaigns
Conclusion:
In short, Switchy is such a helpful tool for everyone. Its exclusive links can greatly improve your affiliate marketing. It helps you talk to people in a personal way and make more sales. If you want to get more sales and get more people interested in your stuff, it's a good idea to try out Switchy's special links.
Using Switchy's links is similar to having a secret weapon for your company. Start using them right away, and you'll see that more people are interested in and purchasing from you. Remember that in internet marketing, talking to people in their preferred manner is critical, and Switchy's links can help you accomplish just that.
Hire for yourself an amazing AI assistant that makes your life easier. Give a try today to "Triplo" that makes your tasks easier and increases productivity.
I am Anamul Haque, a professional WordPress developer. I have worked in this field for the last two years very successfully. I worked with many clients and got a lot of 5-star reviews. You can visit my profiles on Fiverr, Upwork, and PeoplePerHour if you need any help. Thank you!